"Shine," by Bishop Gunn. Chosen by: Jackson Eagan, AET.
Jackson actually tells you everything you need to know about this jam: "This is one of my favorite songs. It talks about where you've been, and where you're heading to, and how once you get where you want to be, you'll look back on things a little wiser and you'll have a story to tell." And if the soothing nature of this song isn't enough, Jackson also told us that this is the intro music to one of his favorite podcasts: This Past Weekend with Theo Von. "So if you're looking for something else to listen to out on the road," Jackson says, "Check it out." I couldn't agree more—sometimes you want music, sometimes you want podcasts, and sometimes you want to get a company jingle stuck in your head for hours…oh wait. That's just what advertisers want). Thanks for the bonus suggestion, Jackson!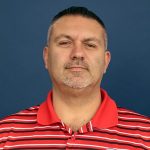 "Bad Ju-Ju," by The Owsley Brothers. Chosen by: Billy Rhoads, AET.
Not only does this dramatic song keep your head bopping, it's also epic because, as Billy says, "it's what Seal Team 6 listened to right before landing and grabbing 'Geronimo' Osama Bin Laden."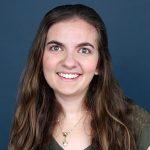 "Shut Up and Dance," by Walk the Moon. Chosen by: (Yours Truly) Alana Gale, Communications Coordinator.
I couldn't help but include a song by a band that's local to Ohio, just like RTS. This pop song is bound to make you sing along (trust me—I do every time. But hopefully you're a better singer than I am). Definitely crank up the volume as this one starts playing!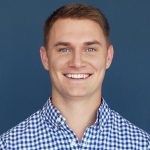 "Mr. Brightside," by The Killers. Chosen by: Matt Klever, AET Support.
Matt Klever has a theory about what makes a good energizing tune: "It's all about beats per minute. The higher the beats per minute, the less likely you are to fall asleep." If he's right, then he made a good choice for his song, since Mr. Brightside seems pretty fast-paced to me. Not only that, it's catchy and makes the listener feel like Mr. Brightside himself.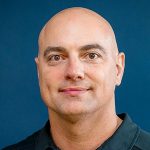 "Highwayman," by The White Buffalo. Chosen by: Ben Bird, Chief Operations Officer.
Come on, you had to know there'd be at least one song that referenced roads or driving. Anyway, even though this Johnny Cash remake doesn't have as quick of a tempo as the others, the bluesy melody and compelling lyrics will make you reflective as you cruise along the open road. And Ben also picked out some other great White Buffalo songs for the playlist, so you'll have to follow RTS on Spotify in order to listen to those and the other 41 songs that weren't mentioned here! Click here to access the playlist and follow us.
We hope you've had a great National Driver Appreciation Week, and that these songs keep you rocking as you roll toward your destination. And if you have any songs that you'd recommend for our playlist, feel free to comment or email me at agale@relyonrts.com with the titles.